Our Eskie puppies are thoughtfully bred for temperament, health and structure all in one beautiful package. Our American Eskimos are bred to be wonderful family companions first and great show prospects in the show rings. .We breed the Standard size and do not breed minis or toys
Our lovely girl Shimmer will be bred this summer June/July
now accepting reservations.

Sire: AKC Ch, UKC GRCH. Kiva's Looking Back At You
Dam: Ch Phantomrun's Wawatay Fantasia (SHIMMER)
For information on our litters please contact us


Isis (mother's love for her puppy)

Isis puppy six weeks
Sire is Ch. Smokey Mtn's Legacy T'Phantomrun



Here at Phantomrun our greatest pride is in producing with consistency the sweet temperments, sound structures and outstanding beauty that is becoming our individual stamp of Style that belongs to Phantomrun Eskies.

It has taken years of dedication to start breeding true to type the look and structure that says "This is a Phantomrun Eskie." Each time we do a breeding it is with careful consideration to preserve the look we have admired in other lines and blended in to ours to give us our own Style of Eskie bred to the CKC and AKC standard.

Together with health and structure we feel confident in producing some very outstanding Eskies.

Below are some of our past poppies!



Two adorable Eskie puppies!






Puppies, Tango , Willow and Cash.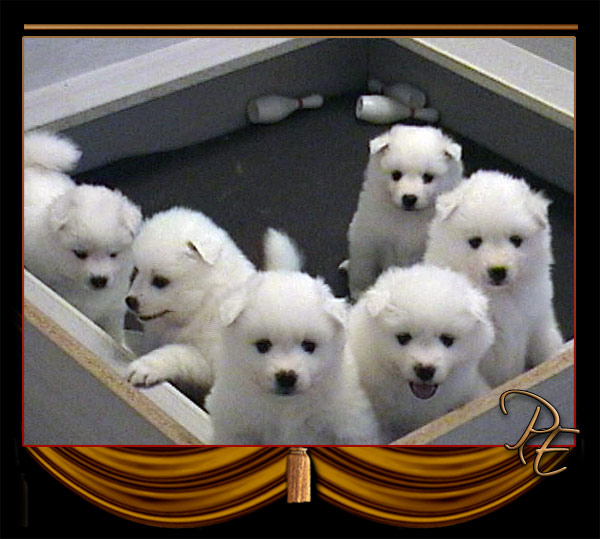 "You lookin' at us?"







Eskie puppies at playtime.
Nothing like some real rough and tumble to check out who is top dog.






This is a picture of Willow at about 8 weeks.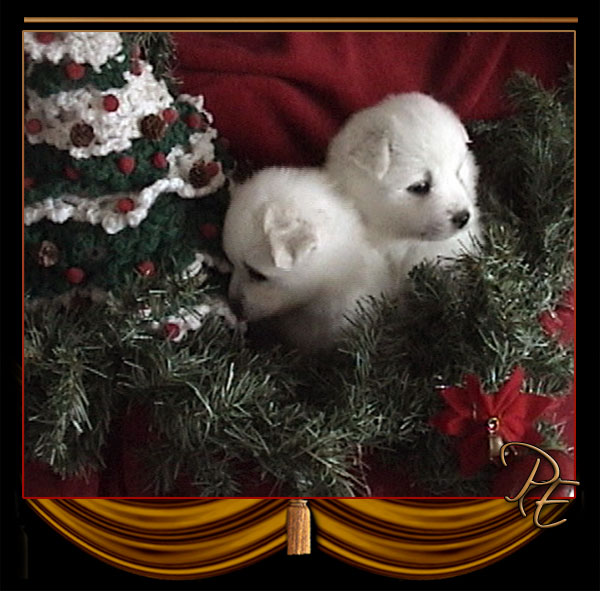 Merry Christmas!





As puppies get bigger it is harder for mom to lay down so the buffet is set from a sitting position.





CJ (Sierra Crown Jewl O'Phantomrun) nursing her newborn puppies.
She looks quite content and happy with the new bundles of joy.



Wanda & Lionel Pepin 1274 Radar Road Hanmer Ontario P3P 1R2
1-705-969-8546 Email